Courtesy of the Automotive Service Association
The following simple and inexpensive preventive checks will greatly extend the life of the vehicle, ensure safer operation and even benefit the environment.
Always consult your owner's manual for individual service schedules because maintenance requirements vary by manufacturer.
Always consult your owner's manual, but a good rule of thumb is to have the oil filter changed regularly - every 3,000 to 4,000 miles.
Have all fluids checked, including brake, power steering, transmission/transaxle, windshield washer solvent and antifreeze. These fluids play a large role in the safety and performance of the vehicle.
Check tire inflation. Under-inflated tires can result in a loss of fuel efficiency. This is the least expensive form of preventive and safety maintenance. Tires should be checked once a month.
Keep your engine tuned. A fouled spark plug or plugged/restricted fuel injector can reduce fuel efficiency by as much as 30 percent.
Have the chassis lubricated frequently. This step extends the life of the moving components of the vehicle's suspension system.
Check battery cables and posts for corrosion and clean them as needed. The battery fluid also should be checked and filled if it is low, unless it is a maintenance-free battery.
Have the lighting system checked frequently, including headlights, turn signals, and brake and taillights.
Check windshield washer blades for cracks, tears and windshield contact. Replace them at least once a year, or sooner if streaking begins.
Inspect engine belts regularly. Worn belts will affect the engine performance. Look for cracks and missing sections or segments.
Have the air filtration system checked frequently. The air filter should be checked every other oil change for clogging or damage. This system ensures that the vehicle is performing at its peak condition.
Service Interval Schedule:

Vehicle System or Component

Check Monthly

Check Every 3,000 Miles

















































Discover More About Maintenance and Repair Services At LT Foreign Car Service German & Japanese Auto Repair in St Petersburg

Auto AC & Heating Services
General Auto Repair Services
coupons
Much cheaper than dealership pricing!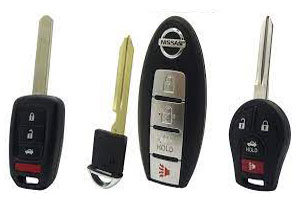 Testimonials
Kenneth M Kniaz

, 12/05/2022
LT Foreign Car Service expertly diagnosed and repaired, in less than a day, the electrical issues with my 2001 BMW 3301 that had knocked out my entire dashboard mechanism. LT also fixed my A/C malfunction, which was also caused by a wiring issue, rather than having to replace my entire A/C system. This is an honest shop, with reasonable pricing who provide first class expertise. They deserve all the business they can handle by owners of foreign motor vehicles. Do not be fooled by the lack of parking space at their location. The German tech shop which had been repairing my BMW for many years would not address the electrical issues to repair the dashboard of my 2001 330i because of the complexities and there were no guarantees they could fix it. All I got from LT Foreign Car Service were positive results, friendly customer service and a new No.1 auto repair shop for my BMW. I can not recommend LT Foreign Car Service highly enough!
view all reviews