Jaguar Repairs
Jaguar Repairs
LT Foreign Car Service German & Japanese Auto Repair Can Meet All Your Jaguar Repair and Maintenance Needs
When you need your Jaguar to look and perform like the top-tier vehicle it is, LT Foreign Car Service German & Japanese Auto Repair located in Woodbridge, VA is your go-to maintenance center. Jaguar is a name that evokes sophistication. Jaguar, a British luxury sports car maker, combines performance and luxury into a package that is sleek and sophisticated.

Jaguar is a brand with a storied history - not only with road-going cars, but with race cars as well. That history has allowed Jaguar to build road cars with amazing performance. But they do face occasional maintenance issues. Some problems Jaguars face, particularly older models, include electrical issues and engine issues - which are often related to accessory units and not the engine itself.

No need to worry, however - our staff at LT Foreign Car Service German & Japanese Auto Repair has the knowledge and experience to repair and maintain your Jaguar to keep it in like-new condition. Cars this attractive should not be caged in a service center garage for long, which is why our team of highly trained Jaguar technicians is ready to get your car back on the road quickly. Call us today to schedule an appointment.

Jaguar is Sophistication Done Right

With such sophistication under the hood, a Jaguar is a vehicle that makes its presence known simply by existing. Being without one's Jaguar can be upsetting; who would want to wait to experience such vehicles? We here at LT Foreign Car Service German & Japanese Auto Repair certainly would not. We're located at Woodbridge, VA 22191, where you can stop in for a visit. If you want to schedule an appointment, you can call us at 703-675-7016, today.
coupons
Much cheaper than dealership pricing!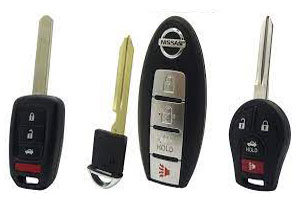 Testimonials
Mary O

, 01/28/2021
LT, has been my go to mechanic for several years now. He's honest, trustworthy and his work is excellent. He keeps my 2010 Lexus Rx350, 140k+ miles running nicely. Brakes, shocks, sensor replacement and an electrical issue. He's even taken time out of his busy schedule to answer questions and offer advice about my car when I was traveling. Thank you! Thank you LT!
view all reviews