Subaru Repair Services and Maintenance in Woodbridge
Including: Subaru Outback, Subaru Forester, Subaru Accent and other Asian vehicles
LT Foreign Car Service German & Japanese Auto Repair Pro Mechanics for Japanese cars, SUVs, and trucks
LT Foreign Car Service German & Japanese Auto Repair is located in Woodbridge, 22191, and our team of well-trained Subaru service technicians are ready to handle any problems your Subaru vehicle may encounter. Our staff is dedicated to the Subaru brand and is highly trained in service and maintenance problems the brand may face.

Subaru is a Japanese automaker that is best known for their all-wheel-drive vehicles —they set the standard in the marketplace. The company produces a variety of vehicles and competes in motorsport series around the world. Its most popular vehicle is the WRX STI, which combines the brand's performance with leading all-wheel-drive technology.

Depending on the model year of your Subaru vehicle, old and new, problems that may arise include engine and transmission problems, and issues with the interior fit and finish as the car ages. Our service technicians are prepared to handle whatever problems your Subaru may face.

Subaru Vehicles Fixed At Affordable Prices
At LT Foreign Car Service German & Japanese Auto Repair, our staff of well-trained Subaru service technicians is ready to service your Subaru vehicle. We want you to face as little disruption as possible when you bring your Subaru vehicle to us — we understand the hardships you face when you're without a vehicle and will do all we can to get you and your car back on the road quickly. LT Foreign Car Service German & Japanese Auto Repair prides itself on offering affordable and efficient repairs that are of high quality. Our staff is waiting to service all your Subaru needs, and you can call us 703-675-7016 or stop by our service center. Our friendly and knowledgeable staff is waiting to help!
coupons
Much cheaper than dealership pricing!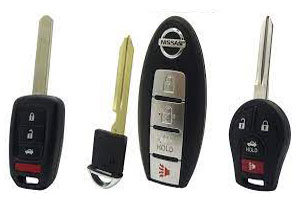 Testimonials
Mary O

, 01/28/2021
LT, has been my go to mechanic for several years now. He's honest, trustworthy and his work is excellent. He keeps my 2010 Lexus Rx350, 140k+ miles running nicely. Brakes, shocks, sensor replacement and an electrical issue. He's even taken time out of his busy schedule to answer questions and offer advice about my car when I was traveling. Thank you! Thank you LT!
view all reviews