703-675-7016 | 1108 Horner Rd, Woodbridge, 22191
LT Foreign Car Service German & Japanese Auto Repair for All-Terrain Tires That Last
LT Foreign Car Service German & Japanese Auto Repair
A new set of all-terrain, or A/T tires are about double the price of a set of all-season tires. The extra cost of all-terrain tires comes with extra longevity, traction, and performance. They can be spotted at a distance on Woodbridge roads because of the unique rick-rack tread pattern which is engineered to be more effective in mud, gravel, and sand. This aggressive tread pattern features large tread blocks with deep grooves to provide intense traction in off-road driving conditions.
Despite their reputation for toughness, a set of all-terrain tires also provides reasonable noise reduction and comfort. Parked in the driveway, many truck and jeep enthusiasts like all-terrain tires because they have a more aggressive attitude. On Woodbridge highways, all-terrain tires offer a comfortable ride with only minimal road noise. Off-roading near Woodbridge, all-terrain tires boast limitless opportunities for fun.
All-terrain tires have never been more affordable. Ask the tire specialists at LT Foreign Car Service German & Japanese Auto Repair about offsetting the cost of a set of tires with manufacturer rebates. Most name-brand tire manufacturers offer rebates on all-terrain tires. Tire rebates keep the cost of a new set of tires low.
Come by LT Foreign Car Service German & Japanese Auto Repair at 1108 Horner Rd or give us a call at 703-675-7016 and let's talk about saving money on a new set of all-terrain tires with a manufacturer rebate. Our tire specialists are always happy to help.
coupons
Much cheaper than dealership pricing!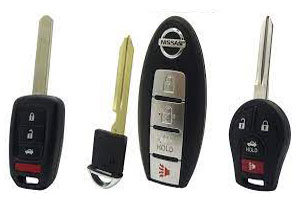 Testimonials
Mary O

, 01/28/2021
LT, has been my go to mechanic for several years now. He's honest, trustworthy and his work is excellent. He keeps my 2010 Lexus Rx350, 140k+ miles running nicely. Brakes, shocks, sensor replacement and an electrical issue. He's even taken time out of his busy schedule to answer questions and offer advice about my car when I was traveling. Thank you! Thank you LT!
view all reviews