Miscellaneous Auto Services
For whatever else may pose a threat to your vehicle's road performance, our knowledgeable auto specialists provide a number of other miscellaneous auto services. And because our work is guaranteed, you can rest assured that you're receiving the best workmanship possible. Let us know how we can help you! Contact us at 727-201-4494 to set up an appointment for additional quality auto services.

Our miscellaneous auto services include:
Mobile Repair
Mobile repair is a type of auto repair service whereby the repair mechanic comes to you. At LT Foreign Car Service German & Japanese Auto Repair in St Petersburg, FL 33714, we understand that most people do not have the time to wait in repair shops and they would rather have their vehicles repaired from their home, workplace, or roadside (if it has broken down on the roadside). We offer mobile repair service. Call us today at 727-201-4494 and tell us where you want your vehicle serviced.
coupons
Much cheaper than dealership pricing!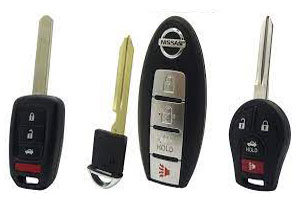 Testimonials
Kenneth M Kniaz

, 12/05/2022
LT Foreign Car Service expertly diagnosed and repaired, in less than a day, the electrical issues with my 2001 BMW 3301 that had knocked out my entire dashboard mechanism. LT also fixed my A/C malfunction, which was also caused by a wiring issue, rather than having to replace my entire A/C system. This is an honest shop, with reasonable pricing who provide first class expertise. They deserve all the business they can handle by owners of foreign motor vehicles. Do not be fooled by the lack of parking space at their location. The German tech shop which had been repairing my BMW for many years would not address the electrical issues to repair the dashboard of my 2001 330i because of the complexities and there were no guarantees they could fix it. All I got from LT Foreign Car Service were positive results, friendly customer service and a new No.1 auto repair shop for my BMW. I can not recommend LT Foreign Car Service highly enough!
view all reviews